Chandni Chowk – South Asia's oldest bazaar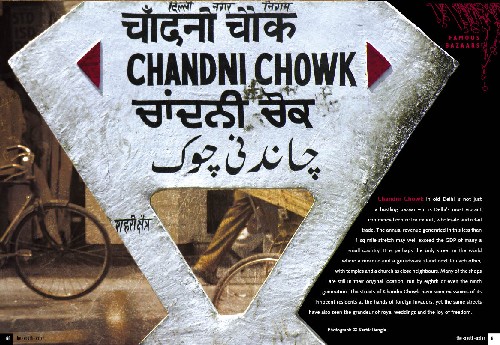 Chandni Chowk in old Delhi is not just a bustling bazaar – it is Delhi's most vibrant commercial centre for export, wholesale and retail trade. The annual revenue generated in this less than 1 sq mile stretch may well exceed the GDP of many a small country. It is perhaps the only street in the world where a mosque and a gurudwara stand next to each other, with temples and a church as close neighbours. Many of the shops are still in their original location, run by eighth or even the ninth generation. The streets of Chandni Chowk have seen massacres of its innocent residents at the hands of foreign invaders, yet the same streets have also seen the grandeur of royal weddings and the joy of freedom.
Read the entire article in The South Asian Life & Times. Subscription in formation and details on Home Page.