"Once converted from blends to singles – the human conversion is complete and lasting"
Super Single Malts
By The 'Single' Obsessive – Dev Duggal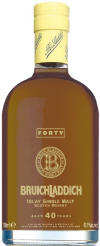 Special editions, limited editions, double-vatted malts, single vintage malts, single cask malts, special bottlings, wood finishings, special finishes … single malts keep getting more and more esoteric and ruthlessly complex.
The 70s, or for that matter even the 80s, were uncomplicated decades. The life of a bartender couldn't have been simpler – martinis were just gin and vermouth, before the arrival of vodka martini and all the fruity numbers – imagine Bond asking for a cranberry or a chocolate martini! Whisky drinkers had multiple choices of blends, while single malts were few and far between. At best, there were half a dozen different 'Singles' stocked in bars (at least in the US) – Glenlivet, Glenfiddich, and Macallan were familiar brands. Gradually names with serious Gaelic flavours began appearing. Some required superior linguistic skills - Laphroaig, Bunnahabhain, Auchentoshan, Bruichladdich, for instance. In the 90s the single malts went ballistic – different styles of malt appeared – cask strength, single barrel, vintages, special finishes – and it kept getting better and better.
Not too long ago single malts represented a tiny percentage of Scotch sales. Now, they are a respectable 10 percent. The fastest growth is among the super premium malts. Distilleries are releasing special edition bottlings, such as single vintage bottling (a blend of whiskies from same year). This explains why these prestige editions, often less than 1000 bottles, change from year to year. A limited 30-year-old might sell for $2,000 or more, and a 50-year-old for $12,000 or more. The $38,000, 60-year-old Macallan is sold out!!!
Single-malt enthusiasts are fast turning into serious and knowledgeable drinkers and collectors of rare and old whiskies. "They're looking for the rare and hard-to-get, the limited releases, the birthday bourbons and single-barrel bourbons," says Jonathan Goldstein, vice president of Park Avenue Liquors in New York, which specializes in limited-edition whiskies.
Read the entire story in the October - December 2008 print edition of
The South Asian Life & Times
Annual subscription Rs 500 (India)
US $40 or GBP 20 (Elsewhere)
To subscribe, write to