H.H. The Dalai Lama – a global icon

Known the world over as the Dalai Lama, the chirpy, cheerful, chuckling reincarnation of Avalokitesvara, the Buddha of Compassion, is beyond the realm of being 'just a simple Buddhist monk' – he is a global icon. His popularity is light years ahead of the hottest among celebrities. Deceptively simple, Tenzin Gyatso, the 14th Dalai Lama, is almost unreal. He is a Nobel laureate. He has appeared in an advertisement (for Apple). He has guest-edited French Vogue. And he has been the spiritual head of six million Tibetans for 70 years of his 74-year-old tumultuous life, which he has countered with his amazing capacity for joy.

He saw his homeland half a century ago.

Read the complete article in the print issue of SALT

subscribe@the-south-asian.com

H.H. 17th Gyalwang Karmapa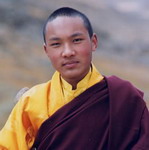 H.H. the 17th Karmapa , is the spiritual leader of the Karma Kagyu tradition – one of the four major schools of Tibetan Buddhism - ranking behind the Dalai Lama and Panchen Lama in the Tibetan spiritual hierarchy.
Tibetan Buddhism is structured on the notion of 'transmission' – an ongoing process of the passing on of teachings and methods from the teacher to the student – akin to the Indian Guru-Shishya tradition. This has given rise to a number of 'lineages' or lines of descent of dharma wisdom from one great master to the next. One of these is the Karma Kagyu lineage.
Read the complete article in the print issue of SALT
subscribe@the-south-asian.com
Tibetan youth in India
By Georgia Sandberg Moustogianni
Many among the Tibetan youth in India are second and third generation Tibetans born and schooled in India, as much exposed to a global culture of satellite TV, soccer, beauty pageants, and Facebook, as teenagers elsewhere. They are fluent in Hindi, follow Bollywood closely – and the Dalai Lama remains their guide and inspiration. To their larger community, they appear 'westernised' – but they vehemently deny being so. They are 'modernised' – not 'westernised' – they say – and their core remains Tibetan.
Read the complete article in the print issue of SALT
subscribe@the-south-asian.com
Tibetan Settlements in India
Over the last fifty years, Tibetans - old and young; sick and traumatized – have hiked across trackless snow passes, braved harsh weather and ruthless soldiers, and made their way into India – to escape the Chinese occupation of their homeland. They still continue to do so. Approximately 2000 to 2500 new refugees come to exile in India every year. Most are teenagers or young men, but a few are younger, and some are seniors.
About 120,000 Tibetans now live in India, scattered in 39 settlements, some of which have turned into vibrant communities. Some of the settlements are located in the cooler northern states, while others are in the south, where the Tibetans have had to adapt to higher temperatures, and alien topography. The largest concentration of Tibetans within India is in the state of Karnataka where more than 40,000 Tibetans live in five different settlements.
Read the complete article in the print issue of SALT
subscribe@the-south-asian.com