2004 - South Asians in News
- Four Prime Ministers for South Asia in 2004


Mahinda Rajapakse
18th Prime Minister of Sri Lanka
Took office on April 6, 2004
Born November 18, 1945
Sinhalese Buddhist from the southern district of Hambantota
Party Affiliation: United People's Freedom Alliance
A lawyer who has represented the area in the Sri Lanka Parliament since 1970.
Minister for Labour and Fisheries 1994 - 2001


Dr. Manmohan Singh
13th Prime Minister of India
Took Office on May 22, 2004
"... the cleanest politician in India."
Born September 26, 1932 in Gah, West Punjab - now in Pakistan
Parents: Mr Gurmukh Singh and Mrs Gursharan Kaur
Married, with three daughters.
Education: M.A. (Cambridge), D.Phil. (Oxford), D.Litt.
Career profile
Taught economics in universities in India and abroad
Governor Reserve Bank of India 1982-85.
Governor International Monetary Fund (IMF) and the Asian Development Bank (ADB).
Finance Minister of India, 1991
Leader of the opposition in the Rajya Sabha 1998 - 2004
Regarded as the architect of India's economic reform programme.


Shaukat Aziz
23rd Prime Minister of Pakistan
Took Office on August 28, 2004
Born March 6, 1949 in Karachi, Pakistan
Married, with three children
Education: BSc (Pakistan), MBA (Karachi, Pakistan)
Career profile
Joined Citibank, Karachi in 1969. Served in the Philippines, Jordan, Greece, USA, UK, Malaysia, Singapore and Saudi Arabia. Thirty years of experience in global finance and international banking.
Finance Minister of Pakistan, 1999
Lyonpo Yeshey Zimba
Prime Minister (Chairman of the Council of Ministers) of Bhutan
Took office on August 20, 2004
*****
Women in focus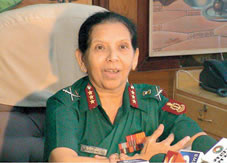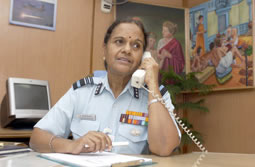 Lt Gen Punita Arora Air Marshal Padmavathy Bandopadhyay



On October 1, Punita Arora became the first woman officer to be Lieutenant General in the Indian army, and Padmavathy Bandopadhyay, the first woman to be Air Marshal in Indian Air Force. Both are doctors and were batchmates at the Armed Forces Medical College in Pune.

_________________