Alpana Singh – Master Sommelier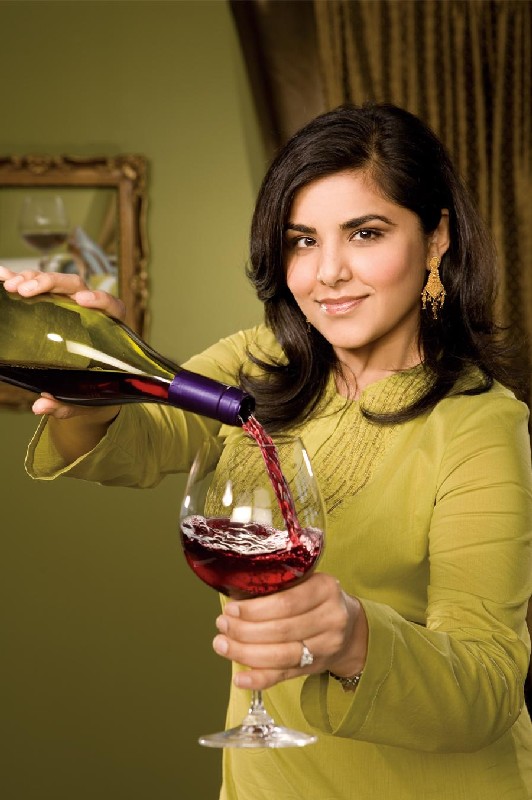 "Wine is a great part of life – enjoy it!"
It is not easy to reach Alpana Singh. She is the Director of Wine and Spirits at a Chicago-based restaurant group, she hosts an award-winning weekly television show that reviews restaurants - and she is the author of a recently published book Alpana Pours: about being a woman, loving wine and having great relationships. She is one of 87 Master Sommeliers in North America – fourteen of whom are women. Wine critic Robert M. Parker Jr. praised Alpana in his publication Wine Advocate as "one of the finest young sommeliers in America today." And she is just thirty!
Despite her busy and hectic schedule, Alpana was gracious in answering a few questions that SALT (The South Asian Life & Times) had put across to her.
Who has been your greatest teacher?
– I would have to say my mother.
How many wine lists do you oversee?
- I oversee 6 different wine lists.
What gives the greatest kick in wine-tasting?
– To know that you can transport yourself back in time to a particular place just by opening a bottle
Which is your grape of preference?
– I tend to prefer lighter white wines like Sauvignon Blanc
Your personal favourites (wines) – Old World and New World
– I tend to favour wines from Southern Italy, Spain and Argentina.
Have you tried wines from India? If yes, your comments.
– I've tried Sula and Grover Vineyards – the selections from both wineries were pleasant.
What are the wines that go well with spicy South Asian cuisine – there is a strong wine culture evolving in India.
- Wines with more fruit and sweetness tend to work well. Varieties like Riesling are very friendly with Indian cuisine. For red wines, I suggest more fruit forward selections such as Pinot Noir or Gamay.
Any wine rule you would like to suggest/recommend!
- Don't get fixated on just one wine. It's good to have your favourites but you will never learn about wine by drinking one varietal. It is important to experiment and go outside your comfort zone.
What wines would you serve to the likes of Peter Morrell if they were your guests for dinner?
- I would serve wines that I think are unique and interesting. Wine is just like any other component of entertaining – it's about sharing something that is personal to you with your guests. Since I visited Argentina earlier this year, I would probably serve something from Mendoza and tell him about my recent travels.