The South Asian Scots
By Herman Rodrigues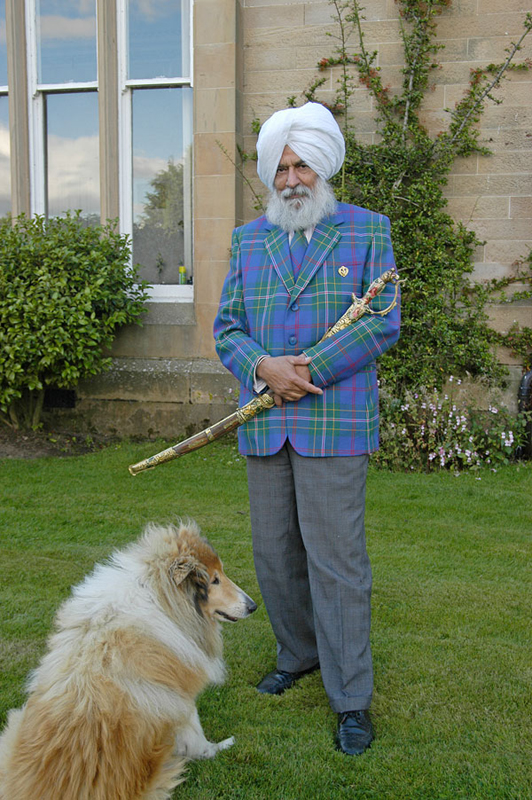 Baron Iqbal Singh 'Laird of Lesmahagow'
Did you know, for instance, that the Leith area of Edinburgh has its own Sikh tartan? Or that Madras College in St Andrews is named after the educational system of the Indian region?
Jaipur-born Edinburgh restaurateur, photographer and lecturer, Herman Rodrigues has documented the lives of South Asian communities in Scotland, ranging from the large Muslim and Sikh communities of the major cities, to the Gaelic-speaking Pakistani community of Stornoway in the Outer Hebrides.
South Asians have been finding their way to Scotland and establishing communities since the 18th century. Indian seamen, known as Lascars, as well as servants and Indian noblemen all came to Scotland's shores during Britain's colonial involvement in India. The Sikhs arrived here 80 years ago. Following independence and the partition of India in 1947, new waves of economic migrants arrived, primarily from Pakistan and subsequently also from Bangladesh, and went on to become Scotland's largest minority ethnic group.
For a people who even today make up just one per cent of Scotland's population, South Asian communities have had a tremendous and positive impact on Scotland's culture. The way we eat, the way we shop, all branches of the arts, education, business and religion – all have benefited.
Read the entire story in the July - September 2008 print edition of
The South Asian Life & Times
Annual subscription Rs 500 (India)
US $40 or GBP 20 (Elsewhere)
To subscribe, write to