Soliga
Tribe's forest rights upheld in court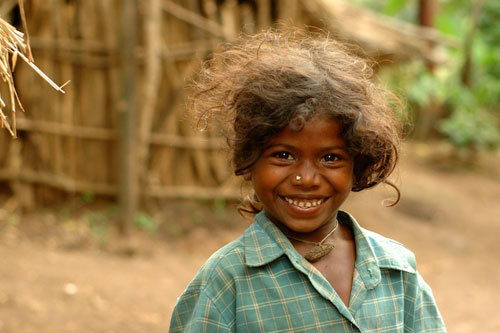 Photo courtesy Survival
The Soliga village of Hosapodu in Karnataka, won an important court victory after its entire stock of honey – its key source of livelihood – was seized by local forestry officials in May. The community, with the support of local organizations, took the matter to court – and won. The confiscation of honey was in direct violation of the 2006 Indian Forest Rights Act, which recognizes the rights of India's tribal peoples, such as the Soliga, to live in and from their forests, and protect and manage their land.
About 20,000 Soligas live in the Biligirirangan Hills of Southern Karnataka. It has been their home for countless generations. They live off forest produce such as honey, berries and timber, and cultivate a small variety of grains and vegetable, primarily for their own consumption.
In 1974 members of the Soliga tribe were evicted from their homes in the Biligirirangan Hills Reserve, when their sanctuary was re-classified as a tiger reserve in order to 'protect' 30 of the big cats. More than 30 years later Soliga tribe made history in 2011 when their rights to their forests, inside the tiger reserve, were recognized. Under the Forest Rights Act, the Soliga now have legal rights to use and protect as much as 60 per cent of the reserve, including parts of the core area. The Soligas are now working on a proposal to manage the tiger reserve jointly with the Karnataka state authorities, using their traditional knowledge.
Despite severe constraints from forestry officials, the Soliga remain determined to manage, harvest and protect their forests sustainably for current and future generations.
Read the entire article in the print edition of The South Asian Life & Times
subscribe@the-south-asian.com