Also from Doon School .......

Prime Minister Rajiv Gandhi, wearing the Doon School blazer, was the chief guest at his alma mater's Golden Jubilee celebrations in 1985. He became Prime Minister of India at the age of 40.

Anish Kapoor - internationally regarded as one of the most influential and pioneering sculptors of his generation, he won the Turner prize in 1991 at age 37. A sculpture designed by him has been chosen as the monument to mark the London 2012 Olympic Games. The 115m tall piece, named the ArcelorMittal Orbit, will be placed in the Olympic Park.

Author & journalist George Verghese – won the Ramon Magsaysay Award for Journalism and Literature in 1975. He has been with the Centre for Policy Research since 1986.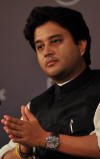 Jyotiraditya Scindia – One of the youngest in the Indian parliament, he is the Minister of State for Commerce and Industry.

Vikram Seth – a best-selling author, recently announced that he is writing a sequel to his most popular novel – A Suitable Boy - published 20 years ago, which won the Commonwealth Writers' prize and sold more than 250,000 hardbacks and 1m in paperbacks in the UK. Seth received a £250,000 advance for the 1,350-page novel from Orion. He said he had "promised [his] father whisky for life". His most recent book, Two Lives, is the story of his great uncle and aunt "... but I spend most of my time writing poetry, and there is nothing less remunerative."

Prannoy Roy – the founder and president of NDTV – one of the more popular TV channels in India
Read the entire article in the print edition of The South Asian Life & Times
subscribe@the-south-asian.com