London 2012 - Games of the XXX Olympiad
27 July – 12 August 2012
Official Motto: Live as One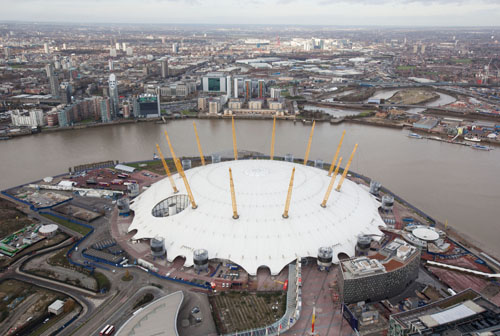 Over 10,000 athletes from more than 200 countries will gather in London for a period of 19 days of the XXX Olympic Games to compete in 300 events in 26 different sports. This is the third time that Olympics have come to London - the two previous Games were held in 1908 and 1948. London is the only city which has the honour of hosting three Summer Olympics.
The newly constructed 587 acre (5 sq km) Olympic Park in Stratford, East London, is where most of the events will take place. Over 200 buildings had to be demolished on this once industrial land, to accommodate the new site into green spaces, now enriched with 300,000 wetland plants and 2,000 trees. Eight of the 30 venues, including the iconic Olympic Stadium (80,000 capacity), Aquatics Centre and Velodrome, are within the Olympic Park. Existing landmark venues – such as Wimbledon and Lord's Cricket Ground are being used for tennis and archery respectively. Some of the venues are in stunning, iconic locations such as Horse Guards Parade, The Mall and Hampton Court Palace. The total capacity for all venues is – 700,000.
A global audience of four billion is expected to watch the Opening ceremony on July 27.
Read the entire article in the print edition of The South Asian Life & Times
subscribe@the-south-asian.com