The Olympic Park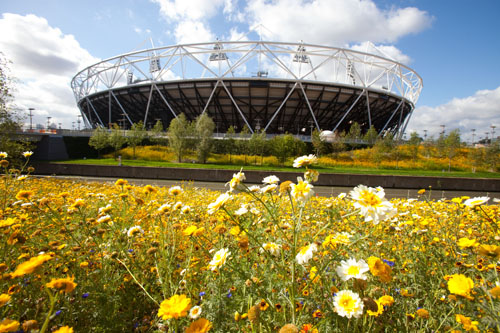 Zaha Hadid's Aquatics Centre, Anish Kapoor's Orbit, the architectural award-winning velodrome, and many more innovative venues – are the defining structures of the Olympic Park.
The remarkable transformation of the Olympic Park – from a rundown industrial wasteland in east London, to a spectacular urban park with world-class venues and new infrastructure links – happened in six quick years. It is home to eight venues – including the iconic Olympic Stadium, Aquatics Centre and Velodrome.
'Orbit' – a 'South Asian' creation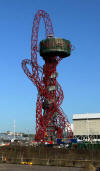 Mumbai-born Anish Kapoor designed it, alongside Sri Lanka born structural engineer Cecil Balmond. And Lakshmi Mittal funded it.
Standing 115 metres (375ft) high, Orbit is the tallest art structure in Britain – offering stunning views over the Olympic Stadium, Olympic Park, the City and beyond. It is 22m taller than the Statue of Liberty in New York. Designed by the Turner Prize-winning artist Anish Kapoor, the spiralling, looping red steel structure in the heart of the Olympic Park, is known officially as ArcelorMittal Orbit. The steel magnate Lakshmi Mittal, also Britain's richest man, provided the 1,400 tons of steel for the tower, "at a cost of £19.6 million, with the remaining £3.1 million put up by government." Working alongside Kapoor was the Sri Lanka born structural engineer Cecil Balmond.
Read the entire article in the print edition of The South Asian Life & Times
subscribe@the-south-asian.com