Britain – What's Cool This Summer?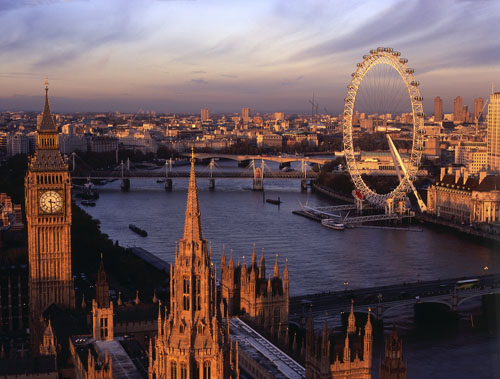 Britain has been in a festive mood since the wedding of Duke and Duchess of Cambridge in April last year. London is buzzing with excitement and expectation this year as well – for two very special reasons. The Queen celebrated 60 years as Monarch, and London is to host its third Olympic Games in July/August 2012. Travelling to Britain could not be timelier. SALT invited Abercrombie & Kent, the global luxury travel company, to suggest a few exciting and stimulating destinations in and around London. We bring our readers their picks.
What to see & do - in London
A tour around London's biggest sights is a special and captivating experience at the best of times as history and dignity resonate from the multitude of landmarks: the majestic Westminster Abbey, scene of many important state occasions including the Queen's Coronation in 1953 and the wedding of the Duke and Duchess of Cambridge in 2011, the vast Houses of Parliament and Big Ben, the baroque masterpiece of St Paul's Cathedral and the ancient fortress of the Tower of London, a place of often-bloody intrigue for nearly 1000 years.
Britain's Royal Heritage
The celebrations around the Queen's Diamond Jubilee have really brought Britain's royal heritage to life both in London and across the country.
Read the entire article in the print edition of The South Asian Life & Times
subscribe@the-south-asian.com