Peace in South Asia - is it attainable?
the-south-asian asks Ardeshir Cowasjee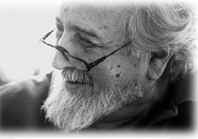 Ardeshir Cowasjee
"Education is the answer, education, more education and profound education."
A Brief Introduction
Ardeshir Cowasjee is a writer and a critic - but more importantly, a fearless writer of great integrity. He lives in Karachi, Pakistan and writes for national and international newspapers and journals His brutally honest and uncompromising writings on all issues - political or social - make him the most valued voice of south Asian journalism.
He writes a column for Pakistan's leading daily Dawn.
What, in your view, should be a step towards peace in Asia?
Tolerance, always bearing in mind the old adage 'do as you would be done by'
Can the secular traditions of south Asia be saved?
There are no secular traditions in S Asia. But they can and should be developed. Education is the answer, education, more education and profound education.
Which of the two is a stronger force - secularism or fundamentalism?
Fundamentalism, of course. The majority of the population is ignorant
Can fundamentalism really threaten the survival of multi-ethnic societies of south Asia?
Yes
Your comments on leadership (or the absence of it) in south Asian countries
Every leader starts thinking far sooner than can be imagined that he is 'the saviour' by divine appointment and is certain that 'after me, the deluge'. No leader feels himself to be indispensable
Should religion be confined to an individual's home and not be taken outside its confines?
Religion is strictly between a man and his God
Is it wise, in this day and age, to have faith-based institutions and political parties?
No, to faith-based institutions


___________________________