New Mexico
-Linking Cultures
A SALT Feature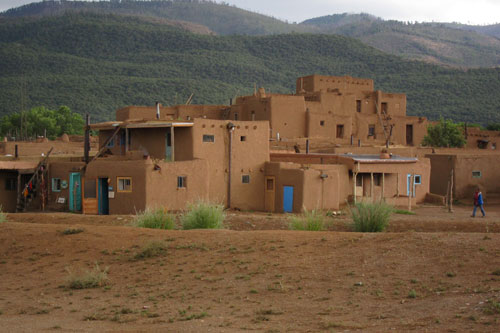 World Tourism Day (WTD) takes place each year on 27 September. In 2011 it is being celebrated under the theme 'Tourism – Linking Cultures'. It represents an opportunity to address how tourism can help build tolerance and understanding worldwide between the different cultures of the world. SALT, in spirit of the theme, visited New Mexico – the land of ancient pueblos and native American culture.
New Mexico is one of the most surreal places on earth. People come here for many reasons – some for its stark natural beauty, some in search of a deeper meaning in their lives, some to absorb the local Native American culture, which is perhaps the biggest attraction. There are 19 native Pueblos on ancestral lands that have been occupied for hundreds, and a few for thousands of years, where people still live in adobe homes, without any water or electricity, where the running rivulets from mountain springs bring them their water to drink. New Mexico has safeguarded its traditional life.
At the other end of the spectrum is Richard Branson's Spaceport in the southern part of the state, preparing to take the first six passengers on its inaugural commercial space flight sometime next year.
Writers, artists, and celebrities have been drawn to New Mexico, and many have made places like Santa Fe and Taos their home.
SALT covered four places in New Mexico – all very different in their attractions and functions. All are high-altitude places and arid. Albuquerque is the largest city in the state and we began our journey there. The New Mexico Rail Runner connects to Santa Fe, a 90 minute rail ride. After a brief acclimatisation break, Taos was the next destination, and finally Los Alamos – the Atomic City.
Read the entire article in the print edition of The South Asian Life & Times
subscribe@the-south-asian.com