Mansur Ali Khan Pataudi
(January 5, 1941 – September 22, 2011)
– A Distinguished Captain & A Sportsman To The Last
By Roopa Bakshi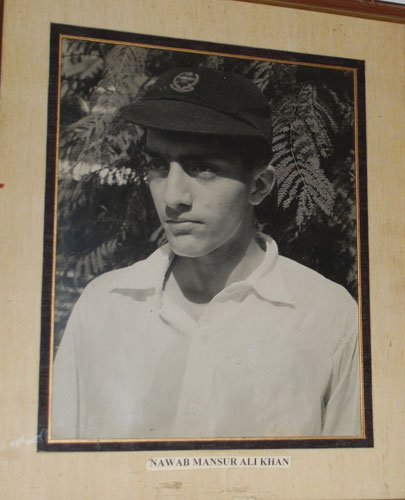 A stylish individual, hero of many, a thorough gentleman, an intensely private person – and a fine representative of the game of cricket, he was all this and more. He exuded class on and off-field. Mansur Ali Khan Pataudi, known as "Tiger", was one of India's most successful Test captains.
He had a superb career despite playing with impaired vision in his right eye as a result of a car accident.
He became captain midway during the tour of the West Indies in 1962, when the captain, Nari Contractor, suffered a severe head injury after being hit by the pace bowler, Charlie Griffith, at a practice match in Barbados. At 21 Pataudi became the youngest Test captain.
He led India to her first series win overseas, against New Zealand at Dunedin in 1968.
Universally popular, he possessed a great sense of humour.
The 70-year-old former Indian cricket captain passed away in New Delhi on September 22, 2011.
It is difficult to write an obituary of somebody one has never met – only admired. The dashing and handsome 'Tiger' Pataudi was perhaps India's first sporting superstar. A star on and off-field, he did not have the arrogant mannerisms of one, which endeared him to all. His aristocratic upbringing and education brought out his best – modesty and a dignified bearing. He belonged to an era when cricket was still a gentleman's game and not the cold-blooded billion-dollar industry it has now turned into. For my generation, Pataudi and his team were our first introduction to the game of cricket. We kids worshipped him (especially after his unbeaten 203 against England), our teenaged female cousins drooled over him, our parents, uncles and aunts admired him, and grandparents loved him. Pataudi's flair for the game, his easy strokes and brilliant fielding ignited the passion of cricket amongst us. It inspired a generation of cricketers to come.
Read the entire article in the print edition of The South Asian Life & Times
subscribe@the-south-asian.com