The K
ing & Queen of Bhutan in India
- The State Visit October 24, 2011
The 31-year old King Jigme Khesar Namgyal Wangchuck of Bhutan and his 21-year old bride - Queen Jetsun Pema - were on a state visit to India, their first state visit abroad - less than two weeks after they were married in Thimpu, the beautiful capital city of Bhutan. Once the official duties were over, the young couple embarked on a four-day railway journey through the cities of Jaipur, Jodhpur and Udaipur in Rajasthan.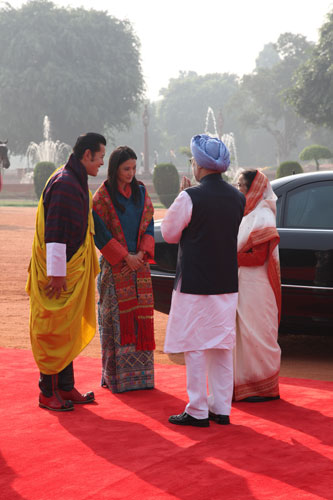 Arrival at Rashtrapati Bhavan on the morning of Oct 24. President Mrs. Pratibhal Patil and Prime Minister Dr Manmohan Singh
welcome the royal couple.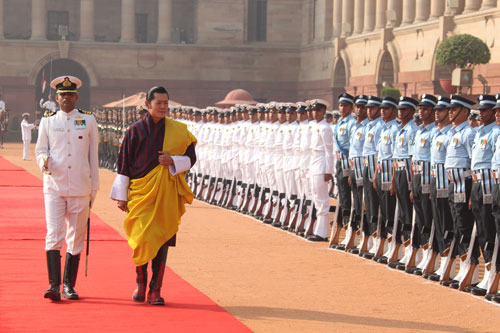 King Jigme Khesar Namgyal Wangchuck of Bhutan reviews the Guard of Honour at Rashtrapati Bhavan. Morning of Oct 24.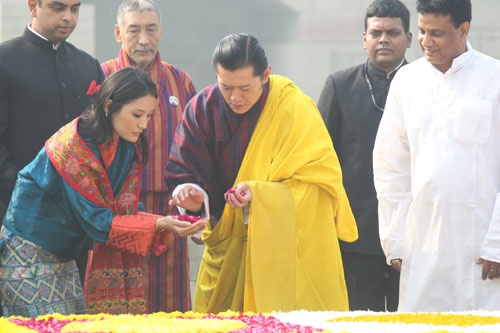 Offering flowers at Raj Ghat - the memorial to Mahatma Gandhi. This is where Mahatma Gandhi was cremated.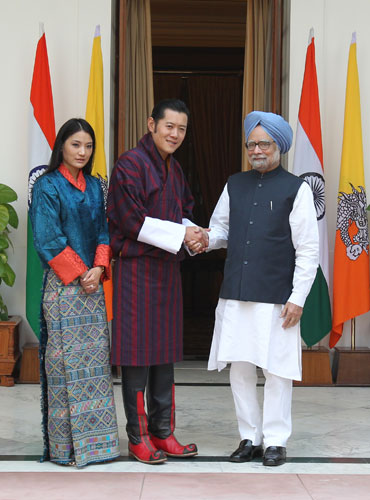 At Hyderabad House - with Prime Minister Dr Manmohan Singh. Hyderabad House was designed by Edwin Lutyens, the principal architect of New Delhi, as a residence for the Nizam of the erstwhile kingdom of Hyderabad, who gifted the palace to the Indian Government in 1947. It is now used for meetings and banquets for visiting dignitaries.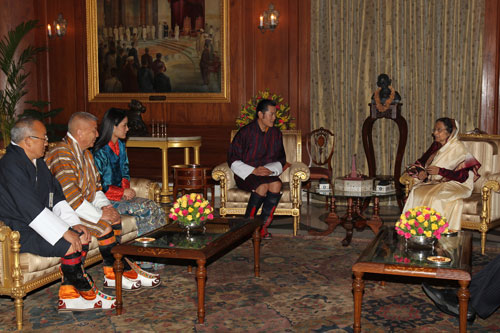 President Pratibha Patil hosted an official banquet in honour of the King and the Queen.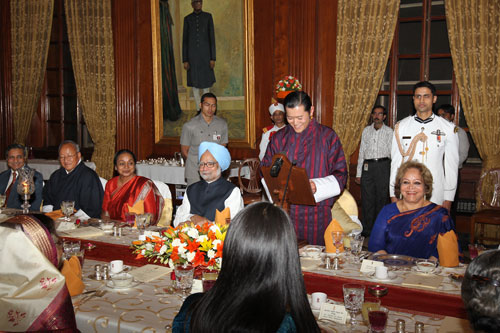 The Banquet speech by the King. Also seen in the picture are Mre Meira Kumar (Speaker, Lok Sabha), Prime Minister Dr Manmohan Singh, and Mrs. Ansari (wife of the Vice President of India)